The Musings Adventure Journal is here!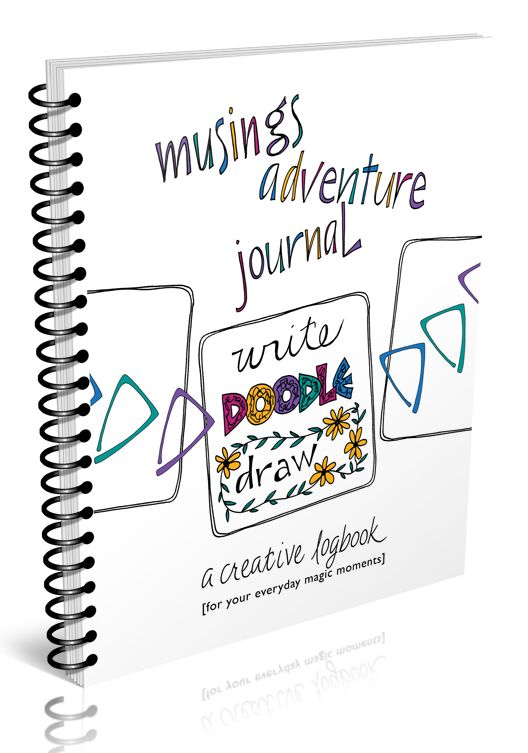 The Musings Adventure Journal is similar to my popular Daily Musings Journal, but without dates, so you can begin any time; and pick-up where you left off whenever you want.
Click here for all the details and to orders yours today!
psst…you can go on a musings adventure for free…sign-up at the top of the right hand column for my free mini-musings adventure ebook!
~~~~~~~~~~~~~~~~
A Printable PDF Edition of the 2016 Daily Musings Journal is still available!
CLICK HERE to purchase a printable edition — 6 months now just $11.
Thanks for stopping by. I hope you'll stick around and explore a bit.
I'd love to hear from you, and I sure hope you'll stop back again soon for more inspiration to create, play & thrive
.