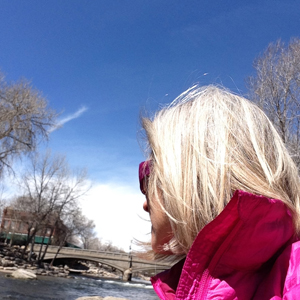 Create Play Thrive is the motto I strive to live my life by.
These words are interconnected in what I imagine a beautiful swirl of colorful lines created by my mermaid tail.
This tail is, of course, a work in progress – as those beautiful swirls of colorful lines move and change and grow.



xox
Creating lettering illustrations with inspirational messages and making hand-bound journals that encourage playing with color and fun self-discovery are part of my create that find a place in people's hearts.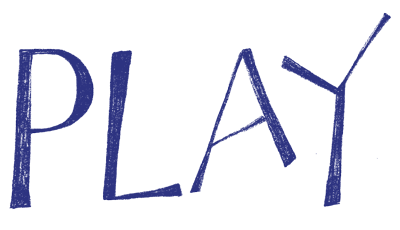 xox
Getting outside to soak up nature, move my body and let go of thoughts, along with my create, are part of my play. Each day I strive to at least get outside and pedal down to the river near my home.
xox

xox
Good friends, good food, water, breathing deep, yoga and sleep – along with my create and play practices – nourish my mind, body and spirit to thrive.

For as long as I can remember I have been drawn to playing outside and creating. And, starting with running a printing press just out of college, my working life has centered around design and lettering.
Today my work is part of my play, both my client work, and in my personal art & design. I love incorporating hand lettering and illustration into my own designs. You can see this in my website header, along with the lettering and bullets just above.
Each month I share a color-in play sheet to encourage create-play and self-discovery with my subscribers to Mountain Mermaid Tales. This past year I also self-published my first journal-calendar, the Daily Musing Journal. I hope to be sharing more of my creations as this year progresses.
Each week I also share stories on my blog – about the evolving colorful swirls that make up my create play and thrive.
This concept of nourishing my mind, body and spirit – is newer to me. Until I began my Amrit Yoga practice a little over a year ago, truly thriving was a challenge for me to grasp.
Sharing is another concept that is a challenge for me. I want to inspire others, yet I've always been the behind the scenes gal.
My hope is that at Mountain Mermaid Studios we can share and inspire one another to create, play and thrive for our one wild and precious life.